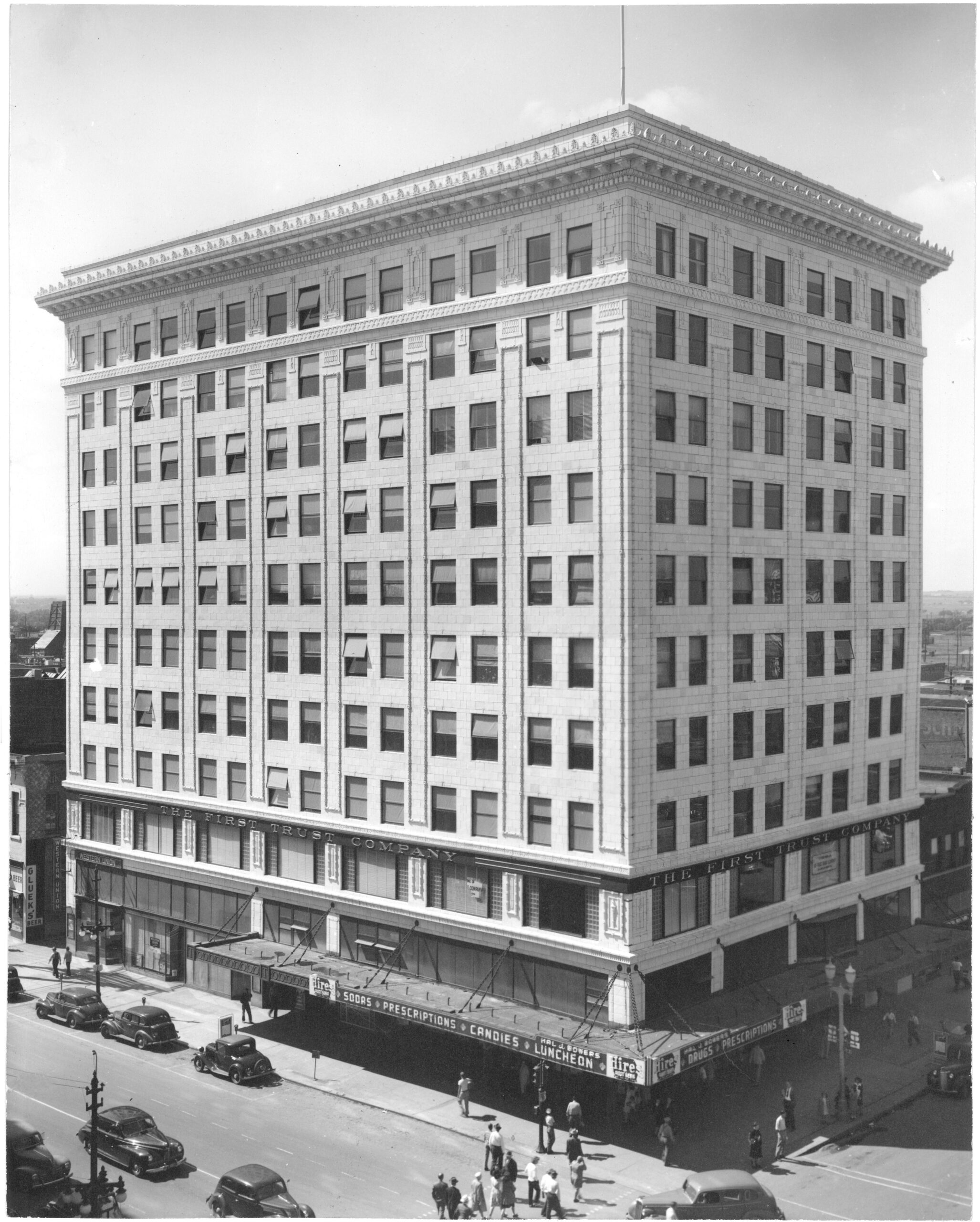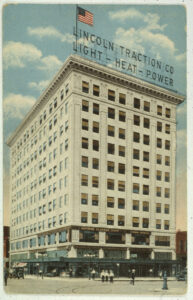 The Ten Story Terminal Building was built in 1916 as the headquarters for the Lincoln Traction Company.
Lincoln Traction Company was formed in 1897 as a reorganization of the Lincoln Street Railway Company. It was the major street railway company in the city until the end of streetcar services in 1945. The streetcars traveled 2,617,666 miles and carried 12,222,597 passengers in a year. The company also had it's own electric generating plant which not only supplied streetcar lines, but also sold electricity and steam to private customers.
The First World War brought reduced income to Lincoln Traction Company, followed by labor strife and a bloody strike in 1917. The company ran deficits in the early '20s. as buses started competing with its streetcars on the suburban lines. A holding company took over Lincoln Traction in 1926, mainly to acquire the power plant. which was split off from the transit operation.That same year the company began to acquire its own buses. Already by the late 20s the system was half bus/half streetcar, while revenues continued to decline.
Just three streetcar lines remained after 1931. National City Lines, a bus operator, acquired Lincoln Traction Company in 1942 and eliminated the company name, just one year before abandoning Lincoln's last streetcar line in 1943.